Discover our unique selection of coffees for your business.
Discover the range of coffees offered by Pause café De La Rue
Whether you are looking for a rich and full-bodied coffee or one with sweet and chocolaty notes, here at Pause café De La Rue we are pleased to offer you a wide selection of fine and delicate coffees. With a selection that includes products imported directly from Italy, our coffees are the perfect way to start your day or to make your coffee break that little bit more special.
With more than one hundred types of coffee available, Pause café De La Rue means you can a enjoy delicious coffee at any time of the day. Cappuccinos, gourmet coffees, lattes, moka or filter coffees – just choose the type of drink you want, and we will offer a coffee machine to suit your needs. Moreover, thanks to our delivery service, you can rest assured that you will never run out of coffee. In fact, you have complete control over the frequency of deliveries. Serving Greater Montréal and surrounding areas, Pause café De La Rue is the number one choice for coffee makers and coffee.
Here's just a few of our coffees to tempt you.
Aroma Bar
With its full-bodied flavor and rich, intense aromas, Aroma Bar coffee beans will delight the palate. Available in 1 kg sachets and fitted with a one-way aroma preservation valve, this product is perfect for espresso machines.
Dolce Crema
As its name suggests, Dolce Crema coffee offers a smooth and creamy texture reminiscent of the greatest Italian espresso coffees. Available for espresso machines, this coffee is available in a 1 kg vacuum-packed sachets, with a one-way aroma preservation valve.
Miscela Bar
With its strong and complex notes, Miscela Bar is an extraordinary and meticulously balanced blend of Arabica and Robusta coffees, perfect for an authentic Italian Espresso. Available in 500 g vacuum-packed sachets equipped with a one-way valve. Also suitable for espresso machines.
Portorico
A popular blend, Portorico is a creamy coffee and a perfect treat. It's available in 500 g vacuum-packed sachets and perfect for Saeco, Breville, Jura and Delonghi espresso machines, etc.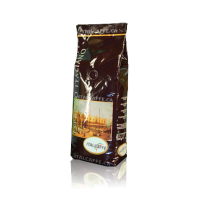 ORO
With its soft and creamy taste and chocolate notes, ORO coffee is a pure delight. Made from Arabica and Robusta coffee beans, it's carefully balanced to offer you a unique taste experience. It's available in 500 g and 1 kg sachets and is perfect for espresso machines.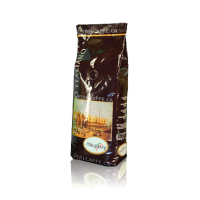 Try our coffee and never look back